Betrayer
Descriptions: A melee tank companion. The summoned mirror images grow strong with her power. She is a night elf. She deceived numerous friends and families for pursuing power. She is a real betrayer. She wants to rule this broken world one day.
Race: Demon
Damage Type: Spell Attack
Abilities:
1.Mirror Image
2.Desecration
3.Demon Form
4.Heart of Hatred
Partners:
1.Shadow Fiend
2.Medusa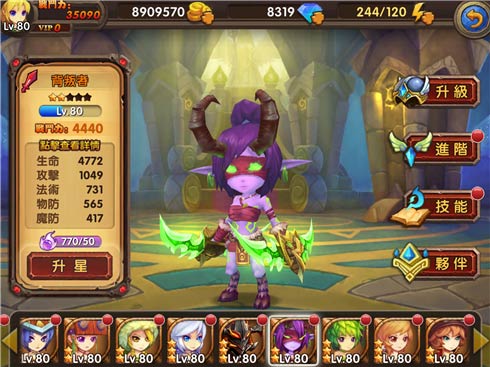 Emerald Drake
Descriptions: A healer and ranged support who disables targets by hypnotizing them. A baby dragon crept out from a dragon egg after being hatched in the deep end of a volcano for a long time.
Race: Dragon
Damage Type: Spell Attack
Abilities:
1.Rejuvenation
2.Wyrmrest
3.Toxic Breath
4.Emerald Glory
Partner:
1.Dragon Knight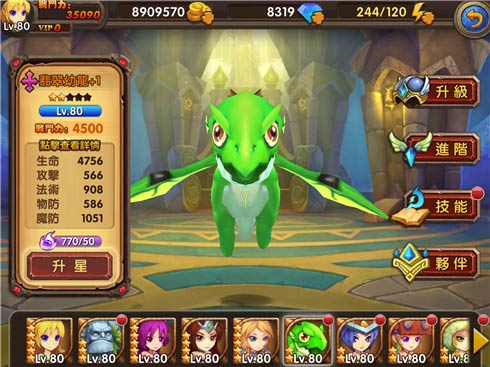 Dragon Knight
Descriptions: A melee mixed damage dealer who is powerful both in the humanoid and dragon forms. She is the legendary embodiment of the Red Dragon with a burning sword in one hand and a shield in the other hand. She turns into a big Red Dragon, spitting fire balls to targets.
Race: Dragon
Damage Type: Mixed Attack
Abilities:
1.Fire Breath
2.Shield Bash
3.Dragon Form
4.Dragon's Blood
Partner:
1.Emerald Drake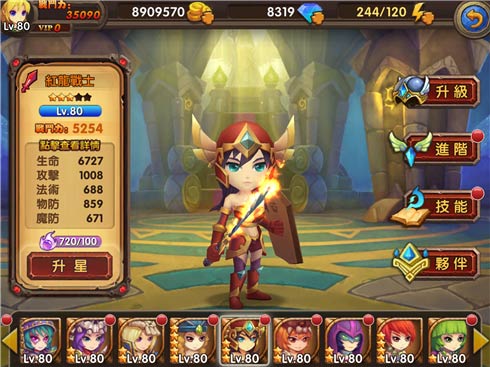 Medusa
Descriptions: A ranged spell damage dealer beats targets with a petrification skill and splitting arrows. She once was a maid for the king, good at petrifying magic and archery. She can enchant or torture targets who adore her to enhance her defense ability.
Race: Demon
Damage Type: Spell Attack
Abilities:
1.Splitting Arrow
2.Spell Shield
3.Stone Gaze
4.Ghost Medusa
Partners:
1.Betrayer
2.Shadow Fiend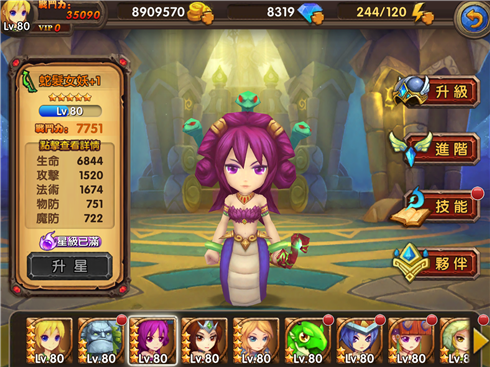 Shadow Fiend
Descriptions: A long-ranged output companion that deals mixed damage. She is the only one who has the entire map skill. She absorbs souls in battle to increase her power. Survivors who fought against her recalled that Shadow Fiend was the most horrible opponent ever.
Race: Demon
Damage Type: Mixed Attack
Abilities:
1.Doom Shadow
2.Soul Eater
3.Lament of Souls
4.Presence of Devil
Partners:
1.Betrayer
2.Medusa